We value our patients' experience at Hoosier Family Chiropractic, Inc. If you are currently a patient, please feel free to complete the following Client Experience Questionnaire. The Questionnaire is in Adobe Acrobat format, and requires the free Acrobat Reader to view.
Download & Print Questionnaire
Dr. Mary Ann Bough
---
Patient Testimonials: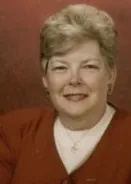 Chronic Back Pain: Amber
I suffered from chronic back pain, and saw chiropractors off and on for more than 15 years. Then, I met Dr. Mary Ann at the Business Expo in 2010. I went over for the free spinal exam, but didn't tell her all of my spinal problems on the information card. However she found every weak area I had!
A few months later, I developed back spasms and pulled out her card and made an appointment for an evaluation. When I first started treatment, it was three times a week. Then, when my symptoms were gone, she offered me the opportunity to participate in the maintenance program.

I travel frequently and in the past I was laid up for a day or two after each trip. Since starting with Dr Mary Ann--and keeping up with my weekly adjustments--there are times when I have done back-to-back trips with no pain or problems.

Prior to starting treatment with Dr. Mary Ann, I would use my TENS unit (electronic stimulation for pain control) a couple of time a week. Since starting my treatments with Dr. Mary Ann, I have only had to use the TENS unit four times!
---
Leg pain: Deb
I had sciatic nerve pain in my leg, which was awful. I had seen chiropractors for many years, but I have never seen anyone like Dr. Mary Ann. I found her through someone in my office.
I go twice a week. In fact, when I don't go, I don't feel as well. I want to feel better as much as I can, so I keep going for treatments. Not only has my pain improved, but my posture has gotten much better as well.
Everybody I know who goes to her has really improved and they continue to see her because she is so good. Even if I have a headache when I go in, it is gone by the time she is done working with me. Dr. Mary Ann cares about what is going on in your whole life: She is totally involved in every patent's complete health. I feel comfortable and safe with her.

In short, as a chiropractor, Dr. Mary Ann is "the bomb!"!
---
Alignment Challenges:Kathy
Dr. Mary Ann keeps me out running trails, riding bikes, and hiking with
my two active dogs despite all my alignment challenges. Unlike any other
chiropractor I have seen - and I have been to many over the last 30
years- she considers all aspects of my active lifestyle and often
stressful occupation. She listens, she observes, and she adjusts her
approach to what is happening with me at that time. And the results are
great. Some times, I even feel like she gives me an unfair advantage
over my trail running friends!
I suffered from chronic back pain, and saw chiropractors off and on for more than 15 years. Then, I met Dr. Mary Ann at the Business Expo in 2010. I went over for the free spinal exam, but didn't tell her all of my spinal problems on the information card. However she found every weak area I had!

A few months later, I developed back spasms and pulled out her card and made an appointment for an evaluation. When I first started treatment, it was three times a week. Then, when my symptoms were gone, she offered me the opportunity to participate in the maintenance program.

I travel frequently and in the past I was laid up for a day or two after each trip. Since starting with Dr Mary Ann--and keeping up with my weekly adjustments--there are times when I have done back-to-back trips with no pain or problems.

Prior to starting treatment with Dr. Mary Ann, I would use my TENS unit (electronic stimulation for pain control) a couple of time a week. Since starting my treatments with Dr. Mary Ann, I have only had to use the TENS unit four times!

...

Show More - Chronic Back Pain: Amber

I had sciatic nerve pain in my leg, which was awful. I had seen chiropractors for many years, but I have never seen anyone like Dr. Mary Ann. I found her through someone in my office.

I go twice a week. In fact, when I don't go, I don't feel as well. I want to feel better as much as I can, so I keep going for treatments. Not only has my pain improved, but my posture has gotten much better as well.

Everybody I know who goes to her has really improved and they continue to see her because she is so good. Even if I have a headache when I go in, it is gone by the time she is done working with me. Dr. Mary Ann cares about what is going on in your whole life: She is totally involved in every patent's complete health. I feel comfortable and safe with her.

In short, as a chiropractor, Dr. Mary Ann is "the bomb!"!

...

Show More - Leg pain: Deb

Dr. Mary Ann keeps me out running trails, riding bikes, and hiking with my two active dogs despite all my alignment challenges. Unlike any other chiropractor I have seen - and I have been to many over the last 30 years- she considers all aspects of my active lifestyle and often stressful occupation. She listens, she observes, and she adjusts her approach to what is happening with me at that time. And the results are
great. Some times, I even feel like she gives me an unfair advantage over my trail running friends!

...

Show More - Alignment Challenges:Kathy